WHO WE ARE TODAY
PT. MEDIA AKSES GLOBAL INDO was originally and legally incorporated in 2008. Established by agroup of professionals in advanced data communication solution through Internet Services, Fiber Optic, Wireless Network and Satellite Services. The Company has a wide range of services in Fiber Optic, VSAT connections, Internet services, Data center and Information technology.

Lead by a team of experienced and entrepreneurship managers who are dedicated and committed to bring the Company and business model to success in information technology and telecommunication businesses.

PT. MEDIA AKSES GLOBAL INDO provides a full international class customer-related solutions in Indonesia and regionally as the Internet Network Access Provider.
" We will continue to provide our custumer
will quality that will truly statisfy them"

Company License
Licensed as "Network Access Provider (NAP)" No. 28/DIRJEN/2010 Published by The Ministry of KOMINFO, Republic of Indonesia.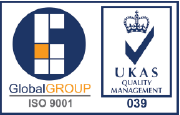 Quality Management System
PT.MEDIA AKSES GLOBAL INDO has obtained ISO 9001:2008 certification the international.Organization for Standardization for quality management systems to establish quality controlsystem provided by ISO all across its company

Quality and Continual Improvment
We are committed to continually improve the quality
of our processes, policies, products, and performance.

Open Communication
We achieve better results when communication is
courteous and open. Partnership and Teamwork
We believe that highperforming teams can achieve
collectively what individuals alone cannot.

Ethics
We care how results are achieved and will earn
the respect of our stakeholders by demonstrating
honest and ethical behavior in all our activities.

Profitability
We are personally committed to actions that enhance
our long-term profitability by encouraging low cost
behaviors that add long-term value.

Empowered Workforce
The workforce will have appropriate information,
understanding requirements,has authority
to take action, and does.

Individual Growth and Development
We are an organization that excels because of
the commitment to train and educate our workforce
so that it can continuously improve itself.
OUR VALUE
PT. MEDIA AKSES GLOBAL INDO is a company built on a strong belief of results, people, and integrityThis combination isessential to  accomplish the Company's primary purpose of providing and solution that will significantly improve all forms of customer-agent communication and IT solutions

PT. MEDIA AKSES GLOBAL INDO's values are the foundation of the company culture and create the environment  in which hard work is done with passion. Its values are deeply held beliefs that guide the behavior, decision-making, and framework building for daily interactions amongst theteam.


PT. MEDIA AKSES GLOBAL INDO team recognizes that quality, reputation, consistent performance, and satisfaction with its products will be the measure and vehicle  for the company's success. The Company believes that its values create a competitive advantage that allows


PT. MEDIA AKSES GLOBAL INDO to discover, develop, and deliver  the solution to its clients.


MISION
To create value to all stakeholders of the Company by rendering high class outsourcing services in technology-and-communication - related services and products and being able to competen in the localand regional market.To provide the highest quality service, with the use of advanced skills and innovative technology and to provide a 'one stop shop' service for expanding companies.
VISION
" A head in information technology solution "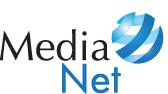 MEDIANET IP-transit Service


Fiber Optic and Local Loop Access Service
Satelite Media Access Packages (SMAP)
World Class Data Center That
Protect Your Misions Critical
Businness Without Compromise